"Sassy" has a home!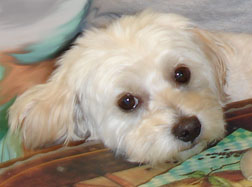 We adopted "Sassy." We call her "Cassie" and have had her since April 2017. If you don't remember her, she was posted on Nextdoor.com as a rescue from a Merced shelter after she was going to be put down for being so unfriendly.

She was scared silly, had a deep ear infection, and had been badly mistreated. With enough patience and love, she's now an affectionate smart little girl, who still has some "triggers" that make her bark, but we never ever crate her.

She gets along extremely well with all dogs we watch, but if she thinks we have too many visitors (three) she'll spend lots of time in her bed "napping!"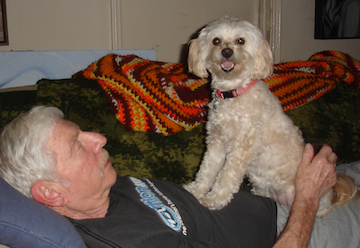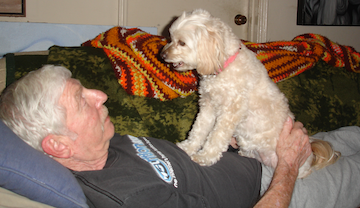 It has been three years since Cassie came to us. She has never bitten anyone, and I found a groomer who talks to her and treats her like a person rather than a stuffed animal.
"Every pet deserves the best of our
love and care
during his or her short time with us."
(We have a list of folks who can serve your needs if we can't)